---
Newbury Fire Department has 283 Calls in 2015
The Newbury Fire department ended 2015 slightly below the record year of 2014 with 283 calls for service making 2015 the second busiest year in department history. Medical calls were again the largest category with 42% of the total, up 23% from 2014. Vehicle accidents were the next highest with 13% of the total, down 29% from 2014. False Alarms 11% of the calls were down 19% from the 2014 total due to increased enforcement of the fire alarm ordinance.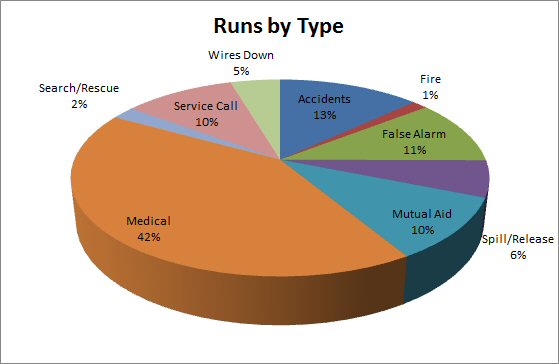 Newbury Fire Department Information
New Members Wanted
The Newbury Fire Department is looking for firefighters and EMTs. If you are interested in becomming part of the Newbury Fire Department, please stop by at the fire station any Tuesday evening and fill out an Application or click here to download an application
---
Bald Sunapee Safety Services Building Committee Recomends New Fire Station to the Board of Selectmen
The Bald Sunapee Safety Services Building Committee, which has beeen meeting over the last several months to study the building of a new fire and police station on the town owned Bald Sunapee property. The committee recommended that the town move forward with the building of the new Safety Services Facility.
The Committees Final Report was presented to the Selectboard on Jamuary 11, 2016. Click here to review the report. A Public Bond Hearing for the project was held on February 6, 2016 and the budget hearing was held February 8th at Town Office. The warrant article for the project will be presented to the voters at the Town Business Meeting being held at Mount Sunapee Spruce Lodge on March 9, 2016
As part of the committee's Safety Services Building proposal presentation at the February 6th bond hearing, Fire Chief Henry Thomas discussed a, with the aid of a slide show the difficult conditions of interior of the existing fire station and the traffic safety hazards associated with the location of the current fire station
---
Tier II Chemical Inventory Reports for 2015 Due March 1
Just a reminder for all businesses that store hazardous chemicals, that the annuel US EPA Chemical Inventory Report, known as Tier II, for 2015 is due to be submitted to the State of New Hampshire and fire department by March 1, 2016. Reports to the State of New Hampshire must be reported electronically, click here for the state requirements.
For complete information on the US EPA reporting requirements visit the US EPA EPCRA website
---
Weather Emergency Contact List
The Newbury Fire Department maintains a list of town residents who may live alone, do not have transportation, be elderly or disabled that the department will check on in the event of severe weather such as a blizzard, Ice storm or long duration power failure or other emergency impacting the Town of Newbury. The department is currently updating the list and adding new people who wish to be contacted.
Following a major storm, a telephone call is made to check on the well being of people on the list. If the person can't be reached by phone, a fire department member will go to the home to check on the person.
If you, a family member or neighbor would like contacted in a weather emergency by the Newbury Fire Department, please send an email with the person's name, address and phone number to newburyfire@gmail.com, Please indicate "Weather Emergency Contact List" in the subject of the email. This contact information remains confidential and is not shared with any other organization. Please email the Newbury Fire Department if you have questions.
---
Stay Safe on the Ice, Ice Safety Tips from NH Fish & Game
In winter, before you venture out onto any frozen pond or lake to ice fish, snowmobile, ski or snowshoe, play it safe by following these important guidelines for ice safety: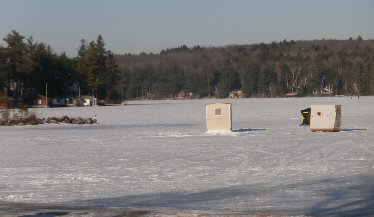 It is not advisable to drive vehicles onto the ice.
If on foot, carefully assess ice safety before venturing out by using an ice chisel or auger to determine ice thickness and condition. Continue to do this as you get further out on to the ice, because the ice thickness will not be uniform all over the waterbody.
Though all ice is potentially dangerous, the U.S. Army Cold Regions Research & Engineering Laboratory in Hanover, NH, offers a "rule of thumb" on ice thickness: There should be a minimum of six inches of hard ice before individual foot travel, and eight to ten inches of hard ice for snow machine or All-Terrain Vehicle travel.
Remember - thick ice does not always mean safe ice! Ice can be thick, but not strong, because of varying weather conditions. Weak ice is formed when warming trends break down ice, then the slushy surface re-freezes.
Be especially careful of areas with current, such as inlets, outlets and spring holes, where the ice can be dangerously thin.
Stay off the ice along the shoreline if it is cracked or squishy. Don't go on the ice during thaws.
Watch out for thin, clear or honeycombed ice. Dark snow and ice may also indicate weak spots.
Small bodies of water tend to freeze thicker. Rivers and lakes are more prone to wind, currents and wave action that weaken ice.
Don't gather in large groups or drive large vehicles onto the ice.
If you do break through the ice, don't panic. Move or swim back to where you fell in, where you know the ice was solid. Lay both arms on the unbroken ice and kick hard. This will help lift your body onto the ice. Carry a set of ice picks; they can help you pull yourself out if you do fall through the ice; wear them around your neck or put them in an easily accessible pocket. Once out of the water, roll away from the hole until you reach solid ice.
Ice safety is also very important for snowmobilers. Don't assume a trail is safe just because it exists; ask about trail conditions at local snowmobile clubs or sporting goods shops before you go.
---
New Hampshire Move Over Law
Recent incidents in Newbury and the area emphasize the need for motorists to stay alert, maintain a safe speed and follow the New Hampshire "Move Over" Law when there are emergency or highway maintenance vehicles displaying warning lights on the side of the road.
Under New Hampshire state law (265:37-a), "When in or approaching an incident involving a fire, collision, disaster, or other emergency resulting in partial or complete blockage of a highway, or a location where a police officer has made a traffic stop, every driver other than the driver of an emergency response vehicle, shall:
I. Maintain a reduced speed.
II. Obey the directions of any authorized person directing traffic and of all applicable emergency signals and traffic control devices.
III. Vacate as soon as possible any lane wholly or partially blocked.
IV. Give a wide berth, without endangering oncoming traffic, to public safety personnel, any persons in the roadway, and stationary vehicles displaying blue, red, or amber emergency or warning lights."
---
Register Ice Melting Devices
New Hampshire state law requires that all devices that are used to melt winter ice around docks and boat houses be regisered with the town clerk.
Applications can be picked up at the Newbury Town Clerk's office or downloaded from The Town of Newbury website at www.newburynh.org
There is a 50 cent fee for the Aqua Therm permit.
The law also requires the posting of a DANGER THIN ICE sign wherever there is open water around the melting device.
---
Facts About Home Heating Fires
Heating equipment is the leading cause of home fires in New Hampshire. Very often heating related fires are the result of improper installation, a lack of maintenance, or simple acts of carelessness
The Town of Newbury requires a permit from the fire chief for the installation of heating equipment:
Heating was the second leading cause of home fires following cooking.
Home heating fires peaked in the early evening hours between 5 and 9 p.m. with the highest peak between 6 and 8 p.m. This four-hour period accounted for 30 percent of all home heating fires.
Home heating fires peaked in January (21 percent) and declined to the lowest point during the summer months from June to August.
Confined fires, those fires confined to chimneys, flues or fuel burners, accounted for 84 percent of home heating fires.
Twenty-nine percent of the nonconfined home heating fires occurred because the heat source was too close to things that can burn.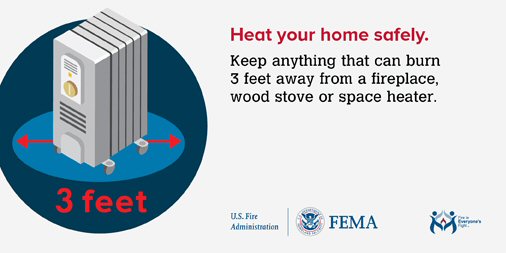 Follow these heating tips to help prevent winter fires and to stay safe this winter season:
Keep anything that can burn at least 3 feet from all heat sources including fireplaces, wood stoves, radiators, space heaters or candles.
Never use an oven to heat your home.
Turn space heaters off when leaving the room or going to bed.
Maintain heating equipment and chimneys by having them cleaned and inspected annually by a qualified professional.

Solid fuel-burning appliances shall be installed in a location and manner so as to provide ventilation and combustion air supply to allow proper combustion of fuel, chimney draft, and maintenance of safe temperatures

Solid fuel-burning appliances shall not be installed in any garage or any location where gasoline or any other flammable vapors or gases are present

A common hazard is the storage of combustible materials where they can be ignited by heat radiated by a furnace, stove, or other heating appliance.

Flues and smoke pipes can constitute a hazard; both should be kept in good condition and have adequate clearance from any combustibles

Flues should be cleaned annually and inspected for damage or holes. In addition, throughout the heating season, checks for creosote buildup in the flue pipe

To keep your wood- or pellet-burning system operating efficiently and safely, you'll need to maintain it on a regular basis. a certified chimney sweep should have the knowledge to help make sure your appliance, hearth, connecting pipe, air inlets, chimney, and all other components are functioning efficiently and safely

Apply appropriate precautions: keep children away from operating stove Provide proper spacing from upholstery, carpeting and furniture

Newbury Street Numbering Ordinance

Please keep in mind that the Town of Newbury Street Numbering Ordinance requires that every home and business in Newbury has a street address posted that is visible from the road. The reason for the ordinance was to assure that emergency responders would be able to locate a property in the event of a medical emergency, fire, or other emergency. During the winter months, snow piles and other obstructions may block the view from the road of an address number on a building. This is a good time to take a look at your property from the road to confirm that the number can be seen. If you have difficulty, chances are that emergency responders will not see the address number and be delayed. "Help us to find you so we can help you in an emergency"
---
Town of Newbury Winter Parking Ordinance
Ensure that fire and emergency medical services can reach you in an emergency. Cars parkd on roads narrowed by snowbanks can result in a critical delay om reaching your home an emergency. The Newbury Winter Parking ordinace was put into place to keep the roads open for emergency vehicles.Provisions or the ordinance are as follows:
1. No vehicle or obstruction shall be parked or placed in any manner upon or along any street, alley, or way located within the municipal limits of and maintained for the public good by the Town of Newbury, NH from 12:00AM midnight on October31, through and including 12:00 AM midnight on April 30 of any year.
2. Not withstanding the provisions of paragraph I above, residential areas within the municipal boundaries of the Town of Newbury that have been specifically marked and I or posted for regulated parking shall be subject to the posted provisions for parking in such designated areas.
3. A violation of this provision shall yield the removal of such vehicle or obstruction by any duly authorized employee or contracted agent for the Town of Newbury, with such expenses for said removal and subsequent storage to be incurred upon the owner of the vehicle or property removed.
---
The Application for a Newbury Alarm Permit is now on line

There are now two ways to apply for a fire and security alarm permit in Newbury. The permit application can be completed online (click below in the Online Permit Application) and the application will be electronically submitted to the Town of Newbury. You will be contacted when the permit is issued. As in the past, you can still download and print the permit the application in a pdf file and fax to the Newbury Fire Department or drop off at the police department or town office during normal business hours.Please note that if you change alarm companies, a new alarm permit is required

The on line form can also be used to update your contact information, such as cell and work phone numbers and the names of local contacts that have a ccess to your home if you cannot be reached. If your alarm permit is over two years old, you may need to update your information so that we have the correct phone numbers in an emergency.

The Town of Newbury Alarm Ordinance requires a permit for all business and residential central station fire and security alarms.

The Town of Newbury will access fines for central station alarm systems that do not have the alarm permits and for alarm systems that transmit multiple false alarms. Please see a summary of the ordinance below.

Click here to fill out a Fire Alarm Permit online
or
Click here to download and print the Fire Alarm Permit Application

Permit applications can be faxed to the Newbury Fire Department at 763-5379
---
Knox Box
Newbury Fire & Rescue Department Knox Box Program
If you own a property in Newbury, are not always available to answer a call for a fire alarm at your property and do not have someone in the area that has a key to provide the Newbury Fire Department with access to your property. please consider installing a Knox Box.
The Newbury Fire & Rescue Department is part of the "Knox Box" program for emergency building access. A Knox Box is a secure key box containing building keys affixed to the outside of a business or home. If a fire alarm is received or there is a report of other emergency when the building us unoccupied, the fire department utilizes special fire department key, that will open the Knox Box containing the building keys. This eliminates the need to break down doors or windows to enter the building or presume there is no fire when nothing is visible from the outside. The ability to thoroughly inspect a building will enable the responders to locate other problems such as electrical hazards, heating problems and gas and water leaks set off an alarm and could lead to costly other problems if not identified. The Knox Box system is only used to enter a building in the event of a fire department emergency response to an alarm activation or report of an emergency at the location.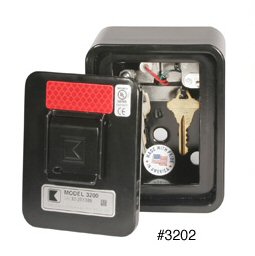 The fire department key is secured in special Knox Box on the truck that can only be opened by authorized personnel and all openings of the box are electronically recorded. Knox Boxes keyed to the Newbury system are purchased by the building owner from the Knox Box company and are installed in accordance with fire department specifications. Knox Boxes are generally installed at locations with Town of Newbury permitted central station fire alarm systems, where the Newbury Police and Fire Departments have emergency contact information. Building owners or their authorized emergency contacts are notified of every alarm notification and when the Knox Box is used to provide emergency personnel with access to the building. Emergency contact Information provided is kept confidential by the police and fire departments.
New commercial, multi-family (4+), seasonal residences and gated properties are required to have a Knox Box as part of the building permit process.
Information on the Knox Box system is available on the company's website www.knoxbox.com, For residential and small business use the Knox Residential 1650 Series surface mount box is used. Other models are available for larger businesses where multiple access keys may be needed, for new construction and other special requirements. Knox Boxes keted to the Newbury Fire Department system can be ordered on line from the Knox Box company Knoxbox.com and the Newbury Fire Department will be notified of your order and install the box when it is received. If you have questions, please contact the department at newburyfire@gmail.com
---
Fire Prevention and Safety Information
Get the NH Alerts App
NH Alerts is a free service provided by the New Hampshire Department of Safety Division of Homeland Security and Emergency Management. Emergency and community messages are initiated by authorized public safety officials at the State level and severe weather warnings are initiated directly by the National Weather Service.

The app delivers notifications to subscribers within a specific geographic area. If you are not receiving alerts through this application, you are not currently in an area identified with a potential public safety threat by the New Hampshire Department of Safety Division of Homeland Security and Emergency Management.

NH Alerts is used by New Hampshire public safety officials to inform and protect State residents and visitors. The NH Alerts app is free and available at the App Store and Google Play. No registration is required. Users are encouraged to enable their GPS services so the app can deliver location-based multimedia alerts to subscribers within a specific geographic area. Users may visit the NH Alerts app settings to select the alerts they would like to receive.

The app delivers notifications to subscribers within a specific geographic area. If you are not receiving alerts through this application, you are not currently in an area identified with a potential public safety threat by the New Hampshire Department of Safety Division of Homeland Security and Emergency Management.

Click here to go to the Ready NH.Gov NH Alerts website and to download the app
---
Newbury Fire Deparatment Apparatus
83 Kubota
The Newbury Fire Department operates a Kubota RTV as a wildernes rescue vehile. During the winter the Kubota is mounted with tracks so it can travel on the snowmobile trails in the event of a snowmobile accident deep in the woods. During the other seasons of the year the tracks are replaced with wheels emabling the 4 wheel drive vehicle to travel on logging and hiking trails. The unit is used to transport brush firefighting equipment into the woods on trails that will not acomodate a larger vehicle. The Kubota is equipped with a winch and a rescue body that carries a rescue basket and equipment.
Code Red
The Town of Newbury and five other towns in our area have contracted with the CodeRED reverse emergency notification system, which allows the town to call you in an emergency.
If you received telephone calls or voicemail messages from Code Red in the past, you are registered in the Code Red system and no additional action is needed. You will automatically receive future Code red messages.
The current CodeRED database comprises commercially-available phone numbers (such as those provided on credit applications) and numbers added directly by residents of the six communities. To ensure that your phone number (including cell phone) is in the database, go to your Town's website or click here to access the CodeRED Emergency Notification Network update form
Required information includes a street address (physical address, no P.O. boxes) for location purposes and at least a primary phone number. Additional phone numbers, email and text addresses may also be entered. Even if you have an unlisted phone number, you can safely register your phone number in the CodeRED database; the information will not be sold nor will it be used for any purpose other than emergency contact from the town.
If you do not have internet access, please call Patricia McDonald at the Town Office (763-4940 x201) and she will enter the information for you.
---
Fire Safety Information
---
Annual EMS Conference, Mount Sunpee Resort April 30 & May 1. Mount Sunapee Resort
---
The C-5 business meeting is the first Wednesday of each month at 6:30PM in the New London New London Fire department training Room.
---
Newbury Fire Department Resident Emergency Information Form In order to better serve the residents of Newbury in the event of a fire, medical or other emergency, the Newbury Fire Department is in process of updating the street listing information. Please complete the attached form for our emergency response database print and mail to the Newbury Fire Department PO Box 373, Newbury NH 03255. We plan to be able to submit the forms electronically in the near future.
---